You can only lead if you can lead yourself
"We cannot teach people anything; we can only help them discover it within themselves." Galileo Galilei
The 29 year old Nadine has been leading a small, but sophisticated IT project for the past year. The project management is basically well established within the company. Nadine does not feel she has reached the required level and would like to partake in an advanced project-management training workshop to enhance her level to the company standard. Nadine is considering a project-management certificate as most of her project-leader colleagues have one. A colleague advises Nadine to take external coaching such as a sparring partner. The colleague had done the same and gained a lot of experience. A few months of involvement in a project can turn one into a blinkered person. A sparring coach can help to lift the blinkers off.
Our types of training, broaden, renew, and deepen the participator's wisdom, the abilities and skills interactively in small groups within functional examples and group work. You will profit from well-founded knowledge and the long years of international projects' experiences with our Trainers. Our trainings are high standard quality. Our material is compact, practical and user friendly which will guide to improvement. Our open or closed management-trainings are designed very practically. With many examples of everyday situations, our input involves using techniques and tools for professional project- and team-leading.
How you can improve in project-management with us
you're starting projects - Project starting and planning
In this seminar you learn the processes, critical methods and tools for the project assignment, project startup, project planning and project organisation to master and apply. Based on a sound theoretical structure and fully equipped with experience and reflections on a working example project you will acquire the competence to work with these processes, methods and tools for your own project respectively. Following this seminar you will be fully equipped to plan and lead your next project through professional methods and the right tools to success.
you're controlling projects - Project controlling, steering and closing
Additionally to a well established understanding of methods, we bring an adequate design of the Project management processes, Project steering and Project closing as the key challenges for the project leader. In the seminar you will acquire competence through efficient control structures of your projects to keep on track and to close a project on a formal as well as emotional level. A consistent practical relevance gives you the opportunity of an immediate implementation of your own project reality and assures the sustainability of the training contents.
you're owning projects - Project commission, steering and acceptance
An essential success factor for projects is the appropriate support and the project-management's understanding of the project owner. When strategic decisions of a project have to be made and the project leader's escalation is supported, then as the project owner you are sought after. You will also work with the project portfolio-management where you will acquire the congruous Know How in the seminar. On completion of this seminar you will be well prepared to authorise, carry out ongoing or new projects, steer and direct successfully through your professional appearance as the project owner.
you're managing programs - Programme initiating, planning, monitoring, controlling and closing
Sophisticated and complex programmes have their individual challenges. The art of a successful Programme-management is creating the same 'beat' for the programme's projects reaching the same goal. In this expert workshop you will learn very complex scopes of the professional programme-managements application possibilities. programme planning and controlling, programme organisation and programme marketing are the centred contents of this practice-orientated seminar. Amples of realistic situation examples will lighten your burden as you transfer workshop content in to your own programmes.
you're a certified Project Management Professional (PMP)
If you pursue a professional project leader's career and wish to prove your knowledge and capablilities in project-management, we are more than happy to support you towards an International Project-management certification as a Project Management Professional (PMP) in accordance with the Project Management Institute (PMI). We accompany you in the form of Workshops over a longer "learning" period as is expected for the certification process and the examination preparation to achieve the international certificate.
The way we support you with our coaching
As well as specialised coaching and sparring we develop your Team Management Profile strengths in accordance with the Team Management System (TMS) statements to
your work preferences
your leading abilities
your interpersonal skills
your preferable way of decision making
your preferable manner and advice when working in a team
After coaching and consultation with us you have the possibility of reaching the following personal goals:
gain tools to better know yourself
to improve your personal efficiency
to design your preferred professional career background
favour and accommodate other peoples' style of working
further improve your interactive communication skills
to build well balanced and effective teams
to quickly detect and solve any conflicts and misunderstandings
Your first move: Contact
Contact
2620 Gramatl, Austria
T +43 699 195 460 18
you're starting projects
You need to start a project, and ask how? Then you are right with us - you're getting the right training!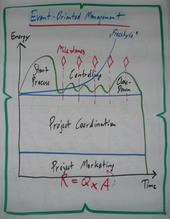 Achieve goals stress free with Goalscape!
The unique visual display of Goalscape helps you to identify, develop and communicate your goals at a glance.